An Easy Way to Find and Screen Tenants
Step 1: Advertise and Syndicate Your Rental Listing to over 50 Websites
List your rental property once and syndicate it to over 50 major websites.
Post once and reach millions of renters.
Zillow, Trulia, Realtor.com, Hotpads, RentJungle, Apartments.com, Yahoo Homes, Rentalads and more.
Showing Coordination & Self-Showing Lockboxes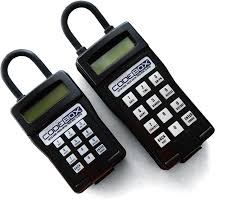 Rapid response to all leads.
Automatic appointment scheduling based on your calendar.
Coordination with existing tenants.
Automatic showing confirmation from all parties.
Optional: use of self-showing lockbox.
Optional: order showing. Showings are conducted by licensed agents.
Property Website with Customized Application and Free Tenant Screening for Landlords
As part of our membership you will get a custom website for your rental property with domain name matching the address.
This website comes with custom application. You can leave it as is or customize the questions to your specific business. and it allows you to review the application of each tenant before asking them to get a credit and background check.
Applications come straight to your email with proof of income and other attached documents you would like to request.
If you decide that the tenant is qualified you can screen the tenant through Transunion.
Try it free for 7 days. No credit card required.
Fully functional trial.
No credit card required.
If you decide to sign up, yearly membership cost $49, no long term commitments, no other fees except for the services that are marked optional.