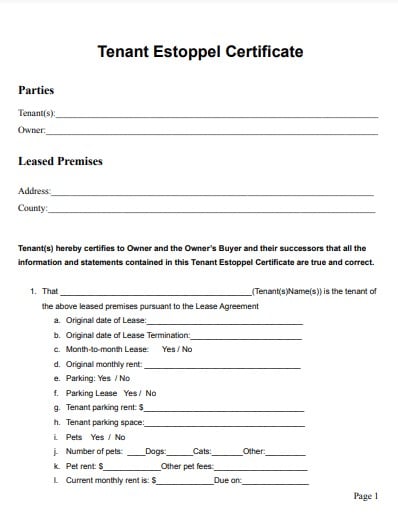 Tenant Estoppel Certificate
By definition, an estoppel certificate is "[a] signed statement by a party (such as a tenant or mortgagee) certifying for another's benefit that certain facts are correct, as that a lease exists, that there are no defaults, and that rent is paid to a certain date.
A party's delivery of this statement estops that party from later claiming a different state of facts.'' Black's Law Dictionary, 572 (7th Ed., 1999).
Tenant Estoppel Certificates: Purposes and Interpretations
File Type: (PDF) (ODT)
Download the open document file (ODT) to edit in Google Docs or Microsoft Word.