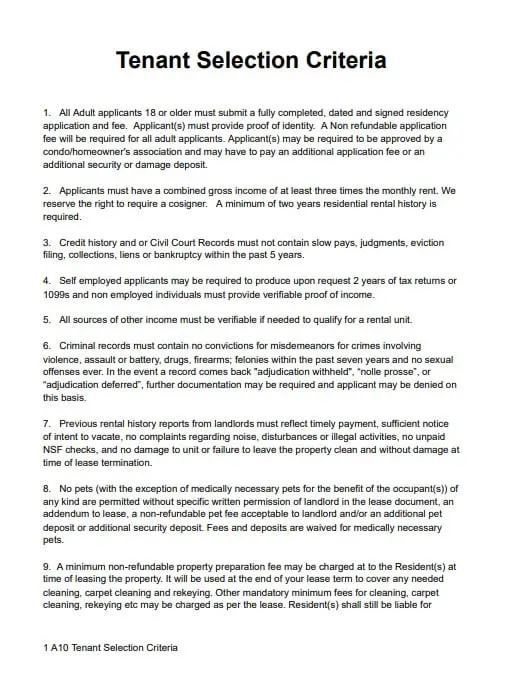 A10 Tenant Selection Criteria Template
Screening criteria describe the minimum requirements that an individual must meet in order to be able to rent from you. If an applicant doesn't meet these minimum requirements their application will be denied.
If you have different class properties you may want to create separate criteria for each class.
File Type: (PDF) (ODT)
Download the open document file (ODT) to edit in Google Docs or Microsoft Word.