How to Deal With a Bad Property Management Company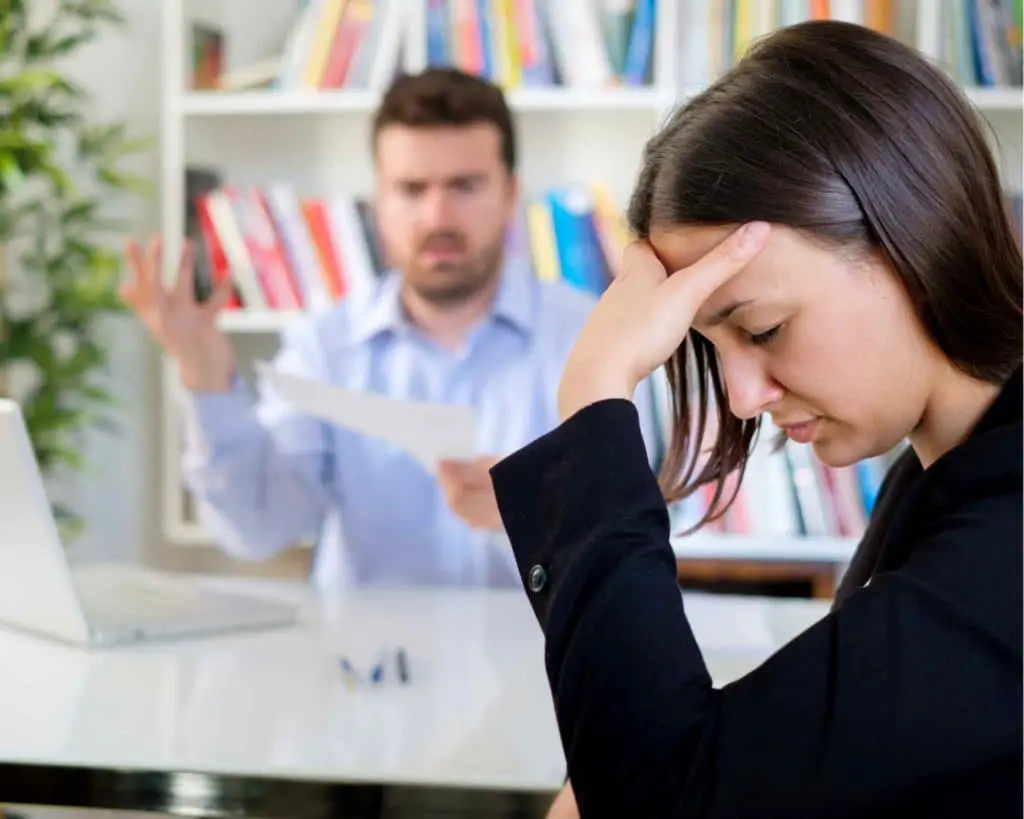 All Good Property Management Companies are Alike but Every Bad One is Bad in Its Own Way
I thought about this famous first sentence from Tolstoy's Anna Karenina"All happy families are alike; each unhappy family is unhappy in its own way." 
What Tolstoy meant is that for a family to be happy, several key aspects have to be present. If even one is missing, the family will be unhappy in its own way.
The same applies to property management companies, to be good they have to do the important things right or they will fail.
If you have problems with your current property management company, this can be just the tip of the iceberg. If your broker is failing even in one of these mission-critical areas, you should think about letting them go.
Let's look at the usual issues landlords have with their property management companies, what's causing each one, and how to deal with them.
Problems with Non Payment
You need to find out why you are not getting paid. Has the tenant paid the rent but you haven't received any money from the property manager?
This is very serious and you should not waste time waiting for improvement. Read your Property Management Agreement very carefully and find out how and when the property management company should pay you. If the broker is not following the contract, consult with an attorney.
To avoid unnecessary litigations, talk to the Broker first and tell them that if they don't release you from the contract in writing and give you all the money they owe you, you will contact the appropriate Real Estate Licensing Authority. This should solve the problem. If they are avoiding talking to you, mail them a certified letter. If you don't get a response contact the licensing authority in your state.
Consult with an attorney, who specializes in real estate contract law and give your property manager a notice that they are breaching the contract.
Your goal at this point is to take back control of your property and start collecting rent directly from the tenant. Mail a notice directly to the tenant and notify them that you or someone else will be managing the property.
Tenant Turnover Takes a Long Time
The vacancy rate is usually the biggest expense for landlords so lowering this number is mission-critical. To determine if tenant turnover is taking longer than it has to, find out how long properties stay active on the market. Look at Zillow or ask your property manager for a CMA, comparative market analysis. This will also help you determine the correct price for your rental and DOM (days on market).
Is the manager waiting for the current tenant to move out before showing the property? This may be necessary because some tenants are very messy so showing the rental may be counterproductive. One way to avoid this delay is to create a video and show that until the current tenant moves out. The property manager can collect names and applications.
The other more troublesome reason for long times on the market is not answering phone calls or emails from prospects. Call your listing and check if you get a response or if you can make an appointment. A lot of managers are using self-showing technologies so they may not be as responsive to telephone calls.
If you find that your property manager is slacking, give them a notice and let them go.
Not Communicating
The main reason property managers don't communicate with their clients is because they are either overwhelmed (not a good sign) or because they lack systems for doing so on a regular basis (another bad sign).
While you may not lose money, a lack of systems is troublesome enough to look for another property manager.
High Repair Bills and Unauthorized Work
Higher repair bills are to be expected to a certain degree. A property management company has to have licensed and insured repairmen and this usually costs more than hiring a handyman without a license.
Some property managers charge their vendors' marketing fees so this may add to your repair bill. Did they disclose any repair markup or marketing fees?
If they didn't, you can report them to their licensing authority. I am not sure this offense will be investigated but it's worth giving the broker a warning that you will do it.
Unauthorized work, work in excess of the amount written in the agreement is completely unacceptable.
Emergencies are usually excluded (read your property management agreement).
A way to deal with that is to ask to be reimbursed in writing. Let the broker know that you will file a complaint if they don't comply.
Small claims court is an option if you live in the same county as the property.
How to report a bad property management company?
If you have a legitimate complaint against a property management company, here are the steps you should take in this order.
Talk to the broker of the property management company and try to resolve the situation.
Consult an attorney if necessary.
Mail a notice documenting your issue and ask for a resolution. Let them know that if the problem is not resolved, you will be contacting the licensing authority and possibly filing a lawsuit (if the problem warrants it).
File a complaint with the licensing authority in your state. If the property management company owes you money, the regulators have a recovery fund that can make up for your losses.
Where to file a complaint against a property management company?
You can complain to the licensing authorities below if your property manager is not accounting for money held in trust accounts.  Disputes based on the Property Management Agreement probably will not be investigated, small claims court is a better option for solving disputes based on the contract with your property management company. 
Alabama Real Estate Commission 
Alaska Real Estate Commission 
Arizona Department of Real Estate
Arkansas Real Estate Commission
California Department of Real Estate
Colorado Division of Real Estate
Connecticut Real Estate Commission
Delaware Real Estate Commission
Florida DBPR
Georgia Real Estate Commission
Hawaii Department of Commerce and Consumer Affairs
Idaho Real Estate Commission
Illinois Division of Real Estate
Indiana Professional Licensing Agency
Iowa Professional Licensing Bureau
Kansas Real Estate Commission
Kentucky Real Estate Commission
Louisiana Real Estate Commission
Maine Real Estate Commission
Maryland Department of Labor – Real Estate Commission
Massachusetts Division of Professional Licensure
Michigan Department of Licensing and Regulatory Affairs
Minnesota Commerce Department
Mississippi Real Estate Commission
Missouri Real Estate Commission Complaint Form
Montana Board of Realty Regulations
Nebraska Real Estate Commission
Nevada Department of Business and Industry – Real Estate Division
New Hampshire Real Estate Commission
New Jersey Department of Banking and Insurance  – Real Estate Commission
New Mexico Real Estate Commission
New York Division of Licensing Services
North Carolina Real Estate Commission
North Dakota Real Estate Commission
Ohio Real Estate Commission Complaint Form
Oklahoma Real Estate Commission
Oregon Real Estate Agency
Pennsylvania Real Estate Commission
Rhode Island Department of Business Regulations
South Carolina Real Estate Commission
South Dakota Real Estate Commission
Tennessee Real Estate Commission
TEXAS
Utah Real Estate Commission
Vermont Real Estate Commission
Virginia Department of Professional and Occupational Regulation
Washington Department of Licensing 
West Virginia Real Estate Commission
Wisconsin Real Estate Commission
Wyoming Real Estate Commission
Washington DC Real Estate Commission