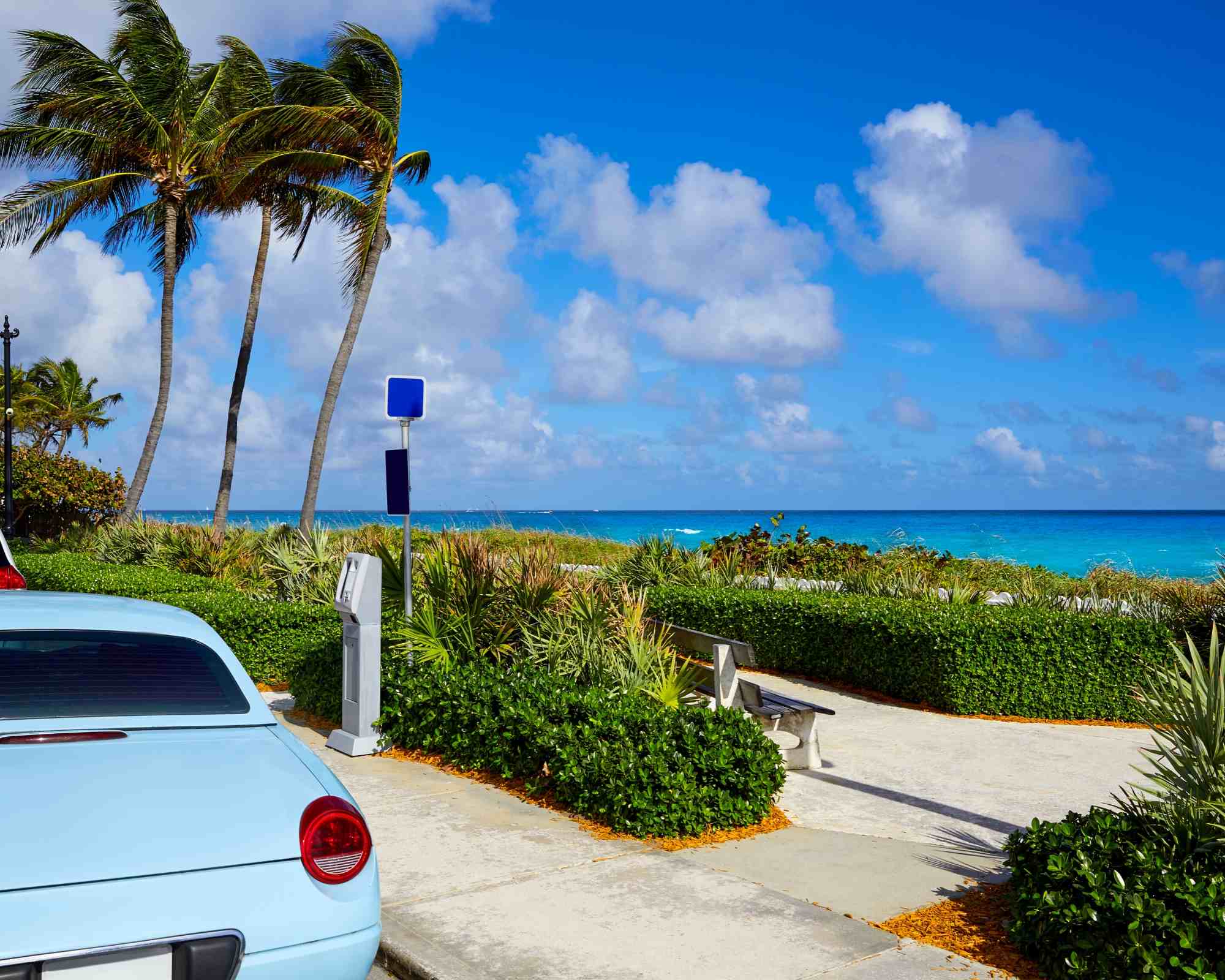 Florida is the third most populous state in the U.S., almost 6 million people moved to Florida since 2000.
The main driver of the economy is tourism, healthcare, and agriculture. But with the current gig economy, many people who relocate to Florida are self-employed.
According to the Business Insider, If Florida were an independent nation, it would have the 17th-largest GDP in the world with a gross domestic product of $1 trillion in 2018.
This guide is based on our experience buying, flipping, and managing real estate properties in Florida. We included the pros and the cons of buying an investment property in the sunshine state.
Where to buy?
It's impossible to write about every single city in Florida but we will discuss the major cities and the towns that are trending with investors lately.
To get a general idea of what the sale and rent prices (in 2020) are in the four largest cities, here is the median list price per square foot.
Jacksonville $125
Tampa $194
Miami $420
Orlando $161
Rent Prices:
Jacksonville $1,370
Tampa $1,580
Miami $2,260
Orlando $1,650
Jacksonville is the most affordable place to buy. There are a lot of smaller cities becoming popular with investors: Pensacola, Lakeland, Lake Worth, Boyton Beach, Deerfield Beach, and Pompano Beach.
While some of the small cities are up and comers with good prospects. I would caution investors to check on job growth, quality of jobs and poverty level.
North-west (Florida Panhandle): Pensacola and Tallahassee
The Panhandle stretches from the border with Alabama on the west, Georgia to the north and the Gulf of Mexico to the south. This area culturally is more "deep south" than South Florida. Here, God, guns, and country come first.
The main cities are Pensacola and Tallahassee, the state capital.
Pensacola, Milton/Pace, Gulf Breeze/Navarre areas have a healthy rental market. That combined with reasonable prices make it very appealing for investors. Another positive is less competition for deals. There is not much price appreciation but good cash flow.
The median household income for  Pensacola is $48,688, way below the US median household income of $60, 293. U.S. Census
The median household income for Tallahassee is $43,799 and a slightly higher unemployment rate than the US. What is concerning is the 26.7% persons in poverty (data from U.S. Census)
This explains the lower prices and rent.
North-east: Jacksonville, St. Augustine
The North-east is home to St Augustine, the oldest permanent European settlement in America, dating back to 1565 and Jacksonville the largest city in Florida.
Many investors are attracted to Jacksonville because real estate prices are lower than Orlando, Tampa, and Miami and the city offers a fair amount of multifamily assets for the investors looking to buy over 100 units.
Jacksonville's lower prices may be the result of lower-income and a lack of good-paying jobs. Statistics show 2.8% job growth, which is slightly higher than the US job growth however the real story here is the quality of the jobs, the median household income is $52,576 compared to $60, 293 US median income.
Central West Florida: Tampa Bay, Lakeland, Bradenton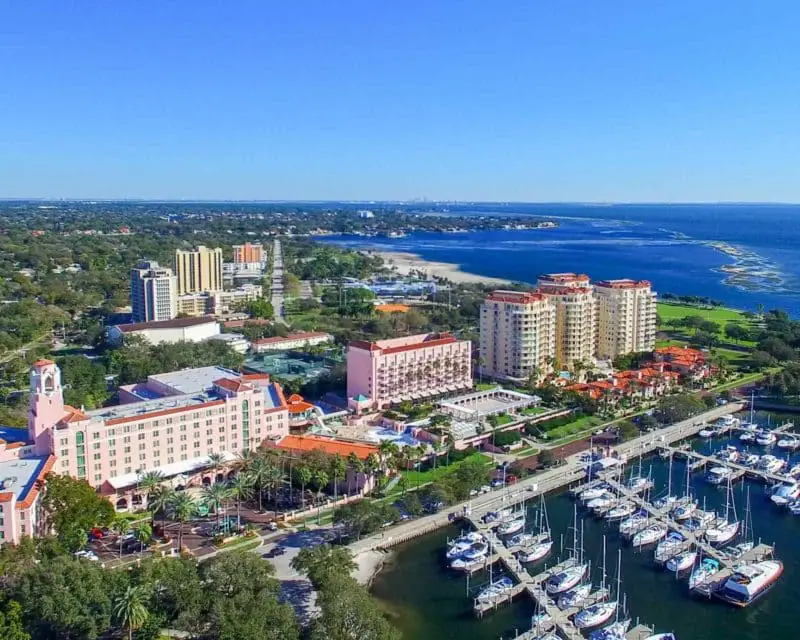 The central west area of Florida contains Tampa Bay (read our Tampa Bay Real Estate Investment Guide), Lakeland and Bradenton.
Central West and Central Florida are the fastest growing areas in terms of population and job growth.
When census officials looked at the population growth by metro area, the Tampa-St. Petersburg-Clearwater region ranked in top 10. The population increased by 1.6%, that's 51,000 people from 2017 to 2018.
Lakeland-Winter Haven population grew by 3.2% in the same period.
The good news is the population growth, the bad news is the median household income.
The Census Bureau lists Tampa Bay's median household income at $50,909. That's $9,384 less than what the USA median household of $60,293.
Lakeland's median household income is $44,313 with real estate price and rent significantly lower than Tampa Bay.
Bradenton's median household income is closer to Lakeland at $44,137, median gross rent is closer to Tampa at $1083.
Central Florida: Orlando, Ocala, Kissimmee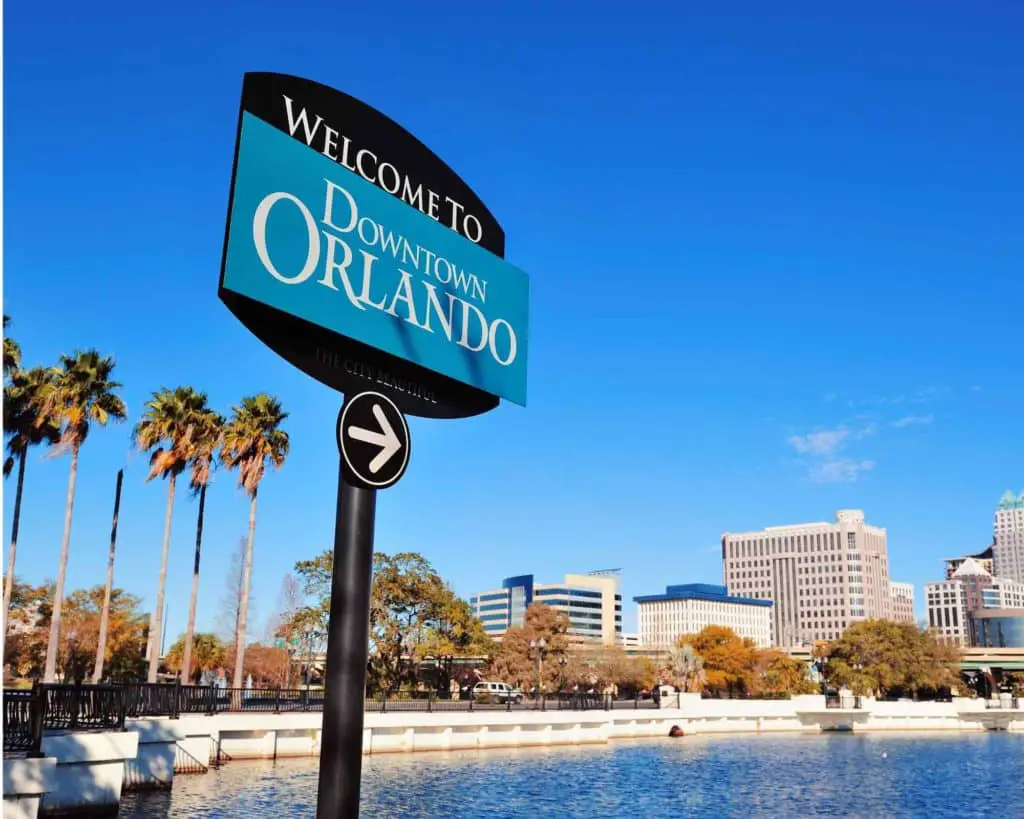 The central region is home to Disney World, Universal Studios, Sea World and of course Orlando. This area of Florida also has over 1000 lakes and Ocala National Forest is a major attraction for nature lovers and freshwater fishermen.
Other large towns in this area are Ocala, Kissimmee, Sanford, and Bushnell.
Median household income for Orlando is $48,511, which is not surprising when you consider that tourism, retail, and healthcare services are the largest employers in the area.
What makes this region different for investors is the opportunity to own vacation rentals and charge higher rent prices.
To illustrate how transient the city population is, only 35.1% of all properties are owner-occupied.
Central-east: Cocoa Beach, Daytona Beach, Melbourne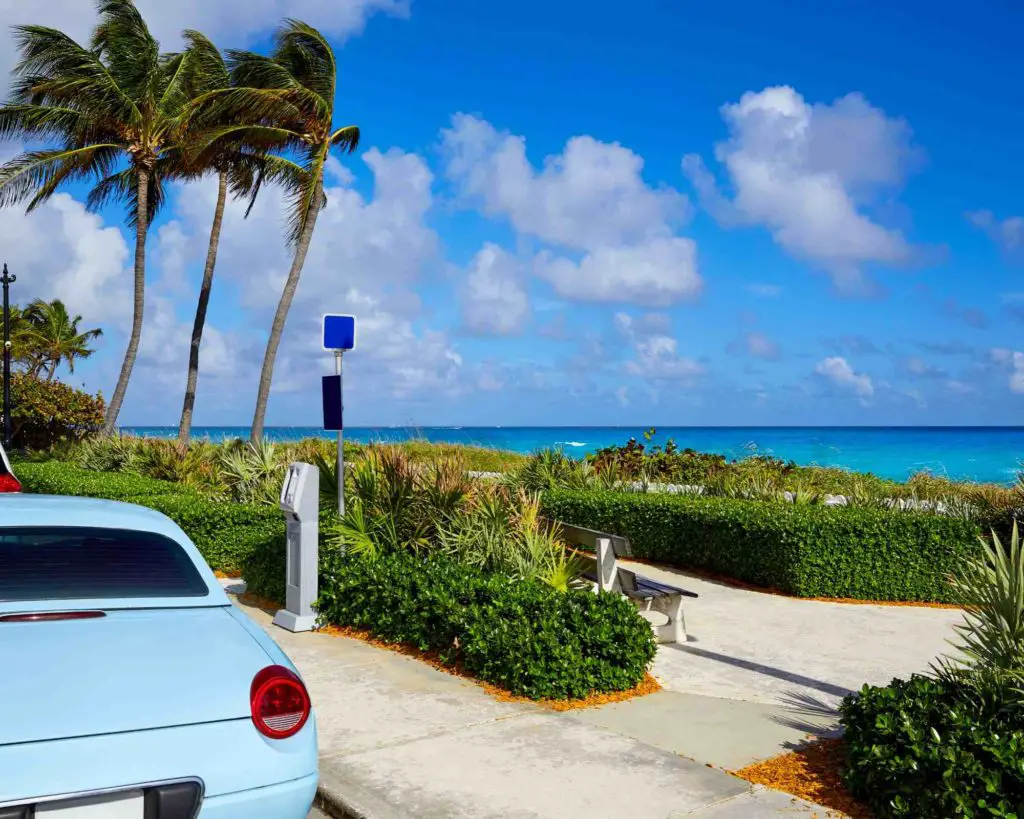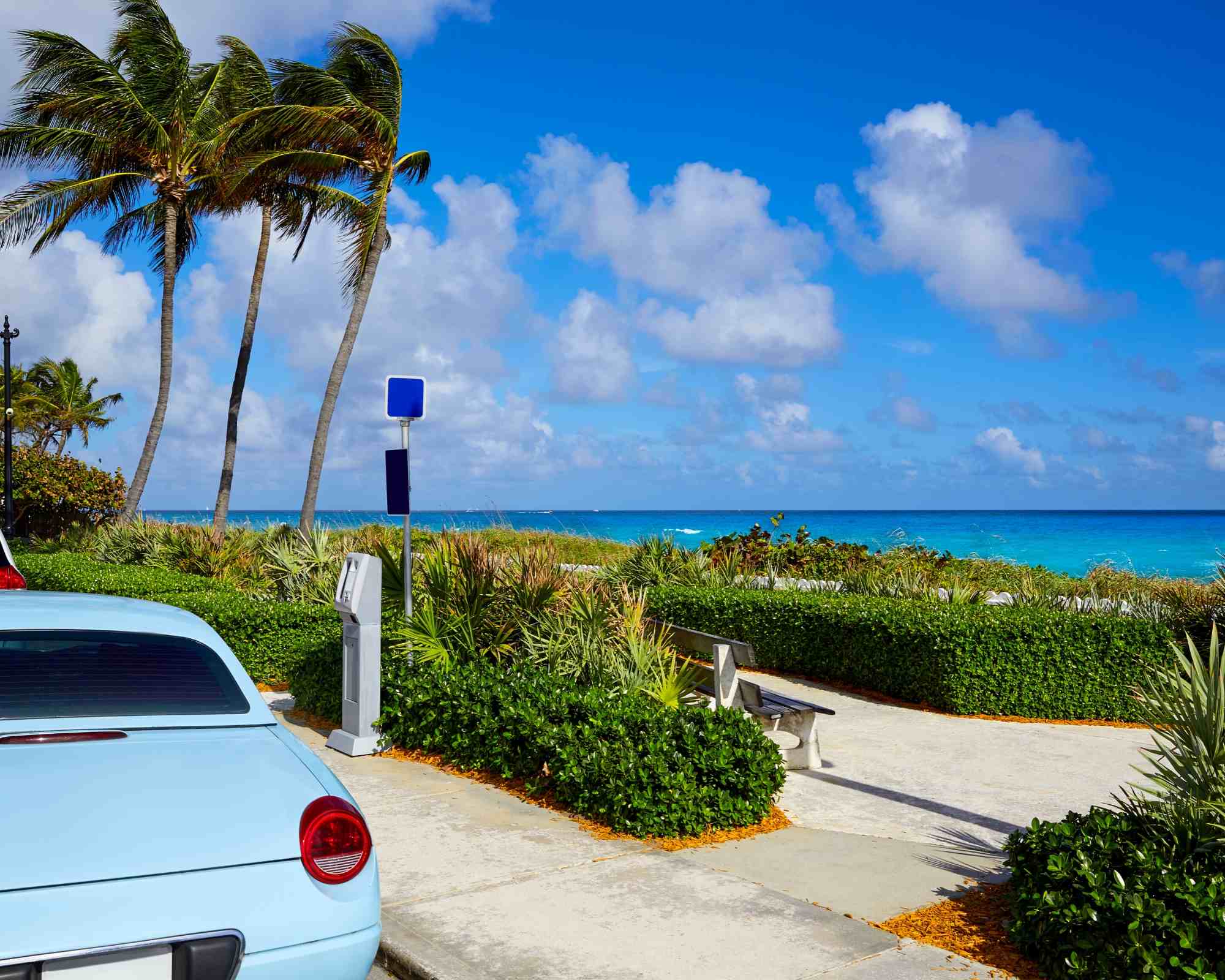 Sandy beaches, car races and space shuttle – these are the things that come to mind when I think of this region.
Major cities in the area are Daytona Beach, Melbourne, Palm Bay, Port St.Lucie, Titusville and Fort Pierce.
Lake Okeechobee is the largest freshwater lake in America and was a great attraction for anglers. Unfortunately, lately, the nickname for it is the "toxic lake".
Cocoa Beach median household income is $58,453, much higher than Tampa Bay and Orlando. The median home price is much higher too. Although, lower prices can be found in the nearby Merritt Island.
Median Income for the rest of the major cities:
Daytona Beach – $32,932
Melbourne – $45,938
Palm Bay-$47,640
Port St.Lucie-$57,113
Titusville-$43,765
Fort Pierce-$30,44
South-west: Naples, Venice, Sarasota, Fort Myers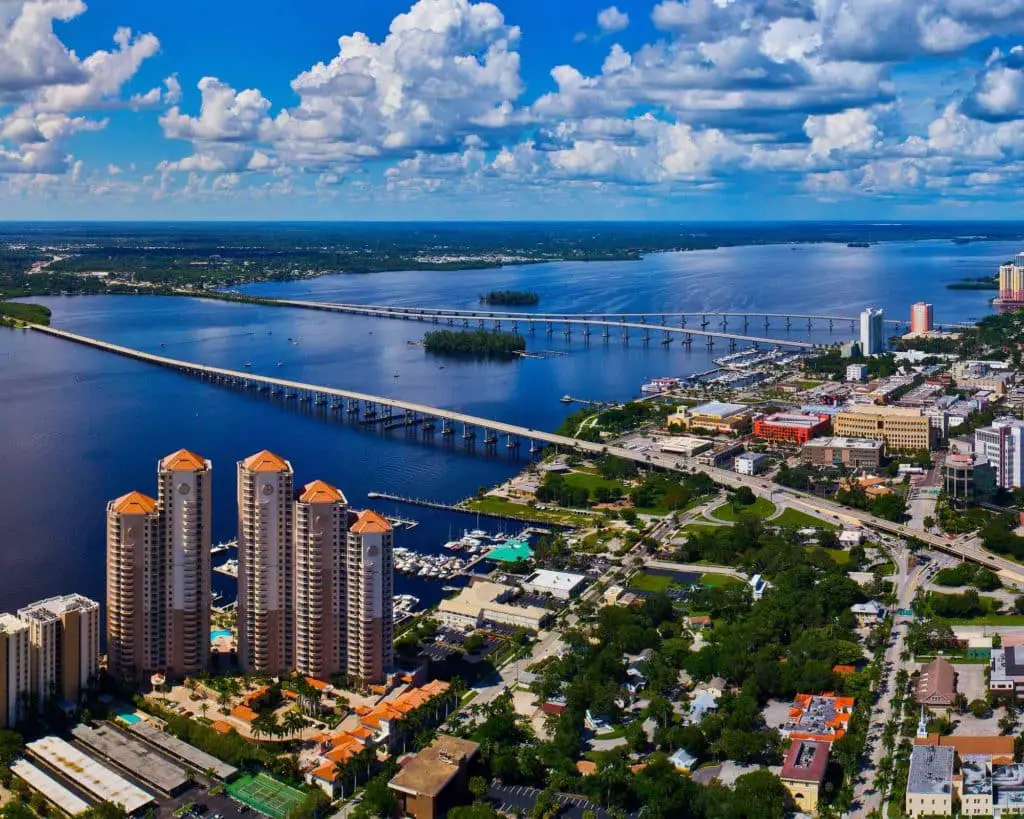 The south-west region is home to some sophisticated and wealthy cities and resorts like Naples, Venice, Sarasota, Fort Myers, Cape Coral, and the islands of Sanibel, Captiva, and Marco.
South-west Florida was hit the hardest during the last recession mostly because of lack of economic diversity: construction 12%, retail 16%, health care 16%, tourism 10%.
Towns like Lehigh Acres exists to serve Naples and the resorts. If there is a recession that hits tourism and construction we will see a repeat of 2008.
Naples median household income is $94,394, poverty rate 9%.
Lehigh Acres median household income $46,816, poverty rate 20%.
That being said, one can still find deals close to the beach around Venice Manasota Key and Englewood.
South-east: Miami, Fort Lauderdale, Key West
The south-east area stretches from Palm Beach to the Florida Keys. This region is also called the Gold Coast because it's the playground of the rich and famous.
The main cities are Miami, Hialeah, Fort Lauderdale, West Palm Beach, Boca Raton, and Key West.
Miami has been a shelter for investors from Latin America for a long time. Fearing devaluation of the currency in their native county makes investing in South Florida real estate attractive.
The main driving force of the economy in South Florida is trade with South America and tourism.
Key West, of course, relies mostly on tourism. While the price of homes is high so is the room rent and the occupancy rate hovers around 74%.
What You Should Know About Home Construction and How it Affects Prices
Florida homes built after 2002 are mostly constructed with concrete blocks and are designed to withstand hurricane-strength winds.
Two-story homes are usually built with concrete blocks on the first level and wood frame second story.
Why is this important?
First, because of pricing. On average wood-frame homes are less desirable and thus cheaper.
Second, because of the climate and the potential of termite damage. It's possible to maintain a wood frame home but it requires regular treatments and inspections.
Most homes are built on floating cement slab and the plumbing runs through the slab.
If you are buying an older home, ask if the home has cast-iron pipes. In the older communities where homes were built in the 50s, 60s, 70s, you can have issues with cast iron pipes. Even if the home plumbing was replaced with PVC, you can still have plumbing problems because the city or county pipes are iron.
Currently, there is a lawsuit against home insurance companies who refuse to pay for damage caused by these pipes because they don't consider this an accident.
How to Search, Make an Offer and Close on a Property
If you know where you want to buy a rental, it's more convenient to search with a buyer's agent. In the USA the buyer doesn't pay commission.
When a seller lists a property with an agent (listing agent), this is usually an exclusive listing, no other agent can advertise it.
The listing agent enters the property in the MLS (multiple listing service), which is accesses by all member agents. It's a requirement that the listing agent declares the commission amount they will pay if another agent or broker brings them a buyer.
Typically the entire commission is 6%, the agent who works for the seller (the listing agent) gets 3% and pays 3% to the buyer's agent.
If there is no buyer's agent, which only happens 30% of the time, the listing agent gets the entire commission.
Many investors work directly with the listing agents because they know in a hot market they will have a better chance to get the property.
However, in a buyer's market, that's just not the case.
Once you find the property you like, ask your agent to write the offer.
Before you do that, your agent should email you comparative listings so you can make an educated offer.
Know that you can ask the seller to pay all or some of the closing costs. If you are financing the property with FHA or VA there are limits on how much closing costs you can ask for.
How you negotiate and what depends on the current market. One way to find out what market you are in is to ask your agent about the ratio list/sale price. If this ratio is 98%, there is a slim chance that you will negotiate a steal.
Always do an inspection, preferably with an inspector who has a background in construction. You will be surprised to learn that home inspectors are not regulated. Don't hire the cheapest guy you can find and don't allow your agent to recommend one.
Do your research and hire someone you are comfortable with.
After the seller accepts your offer, the seller's agent will forward the contract to a title company.
In Florida, whoever pays for the title insurance picks the title company. 
Because that's not a small amount, generally the seller chooses and pays for the title insurance.
This is how much title insurance costs in Florida:
Up to $100,000 a rate of $5.75 per $1,000 of insurance;
Over $100,000 up to $1 Million a rate of $5.00 per $1,000 of insurance;
Over $1 Million up to $5 Million, a rate of $2.50 per $1,000 of insurance;
Over $5 Million up to $10 Million, a rate of $2.25 per $1,000 of insurance;
Over $10 Million, a rate of 2.00 per $1,000 of insurance
Next, you and your buyer's agent if you have one, need to schedule a home inspection and a termite inspection. Most inspectors do both.
After the inspection is done and your lender approves the loan, a closing date is scheduled. The title company notifies both parties.
No attorney is required in Florida to close on a property.
The date of the closing, the buyer should do a walk through to make sure that everything is still the same as when she saw the property. The buyer's agent usually schedules that for you.