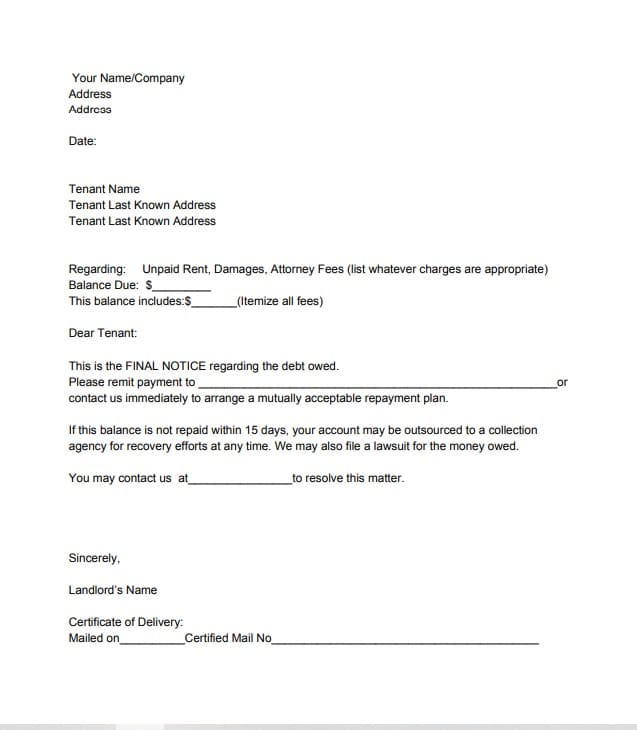 Sample Rent Recovery Collection Letter
---
This sample letter can be used to recover unpaid rent, damages, or attorney fees ( any money that's not covered by the security deposit) either after evicting a tenant or after they move out.
If the tenant doesn't pay you can file a lawsuit to get a judgment for the money they owe you.
How To Collect on Back Rent and Damages Not Covered by a Deposit
File Type: (PDF) (ODT)
Download the open document file (ODT) to edit in Google Docs or Microsoft Word.