What can a real estate agent do to earn extra income?
Every business and side hustle I have listed below is something I have done personally or I have hired someone to do for us. These are real opportunities that can earn you a little or a lot of extra money, depending on how much time and effort you want to devote to them.
Property Management
Property management is a great supplement to real estate sales when the resale market slows down. The owners who can't sell their properties are forced to rent them.
We started a property management company in 2008 when our real estate business was in trouble. It gave us a steady income for many years before we sold our accounts.
What's great about property management is not only the regular monthly income but also the connections you can create with investors who have the capital to invest in properties. We formed an LLC in 2010 with a group of investors and took advantage of many deals that were available at that time.
You don't need to grow a huge property management business. In fact, I wouldn't recommend it. Grow it slow, use automation, delegate and you can have a business that's almost on autopilot.
What can you earn?
The average property management fee is between 8%-10%, with 50% of one month's rent as a leasing fee.
Finding Clients
An easy way to start this business is to approach other agents who are not doing property management and offer them a referral fee.
Other successful ways to acquire clients are: Google pay per click, creating a Local Listing in Google, getting listed in our directory and search engine optimization.
Read my blog post on starting a property management company in Florida. The principles apply to all states.
---
Leasing
Instead of doing full property management, an agent can help a landlord just lease a property and get paid commission.
Another way to earn extra money is to become an apartment locator for apartment communities, for investors and property managers.
This is a great way to supplement your real estate income while waiting for sales to rebound or for new agents.
What can you charge as a leasing commission?
You can usually charge one month as a tenant procurement fee but if you use the MLS to advertise the property, 20-30% can be paid to another agent as a referral fee.
Apartment communities pay much less, 30% to 40% of one month's rent.
How to Find Clients
If you want to work with tenants, advertise apartments and homes on Craigslist and Facebook (with the listing agent permission).
Find landlords who are advertising by the owner and offer to help them rent their property. Who knows, that may lead to a property management client.
Network with other agents.
List your services in Rentce as a leasing agent.
---
Conduct Rental Property Condition Reports
What are property condition reports?
When a tenant moves in and moves out, property managers and some landlords create reports to document the condition of the property. This report is very detailed, it has hundreds of photos and some videos. Here is an example.
The reason property managers do this is to have proof of the condition of the property not only for the tenant but also for the landlord.
Some property managers also do a six-month walkthrough, oversee and document the work of contractors during a rehab.
Who needs this service?
Many property managers are overextended and driving to the property and spending 2 hours creating a report creates additional workload so they hire companies or people to do this for them.
Sometimes property managers and investors want to extend the territory they work in but they don't want to hire extra people until they are certain they will have enough business.
Landlords who are out of town and need boots-on-the-ground help.
How to get started?
First, find a software that will work for you. We've used Inspect & Cloud in the past. It's priced reasonably.
If you plan to do property management, Happy Inspector is integrated with Buildium.
Do a couple of inspections to practice. Move-in, move-out inspections on a 3BR, 2 BA house last minimum of 2 hours. If you are doing it faster you are not doing it right.
To do this job you have to be detail-oriented to catch all the small details that could be missed with an ordinary walkthrough.
What can you charge for property condition reports?
The average Move-In, Move-Out Property Condition Report is around $90-$110 per report.
How to find clients?
You can contact Property Managers directly and get on their vendor list. You will have to have insurance if you want to work with PM companies.
---
Eviction Notice Delivery
Many property managers and landlords prefer someone else to deliver those notices. Tenants pay more attention when a service delivers the notice.
The people who need this are landlords and property managers. Delivery usually pays around $60.
The way to get jobs is to contact property management companies, get listed in Rentce and network.
---
Property Management Virtual Assistant
Here are the tasks you can do as a virtual property management assistant:
Property Management Marketing and Lead Generation Assistant – help property managers with marketing activities – list and promote listings, help with paid and organic website traffic, landlord list building, cold calls, promotions on social media.
Admin Property Management Assistant – Collecting rent and calling tenants to remind them to pay, running credit checks and checking references, dispatching and coordinating maintenance, help with follow up, data entry in property management software, bookkeeping.
How much can you change?
This depends on where you are located and on the economy. For marketing, most people charge a flat marketing fee for certain tasks. Maintenance coordination can be around $6-$12 per property.
Administrative tasks could also be priced per property or hourly.
How can you get clients?
Call property managers, join your local NARPM association, and go to their meetings.
---
Photography, Video, Matterport 3D walkthroughs, Drone Videos, and Photography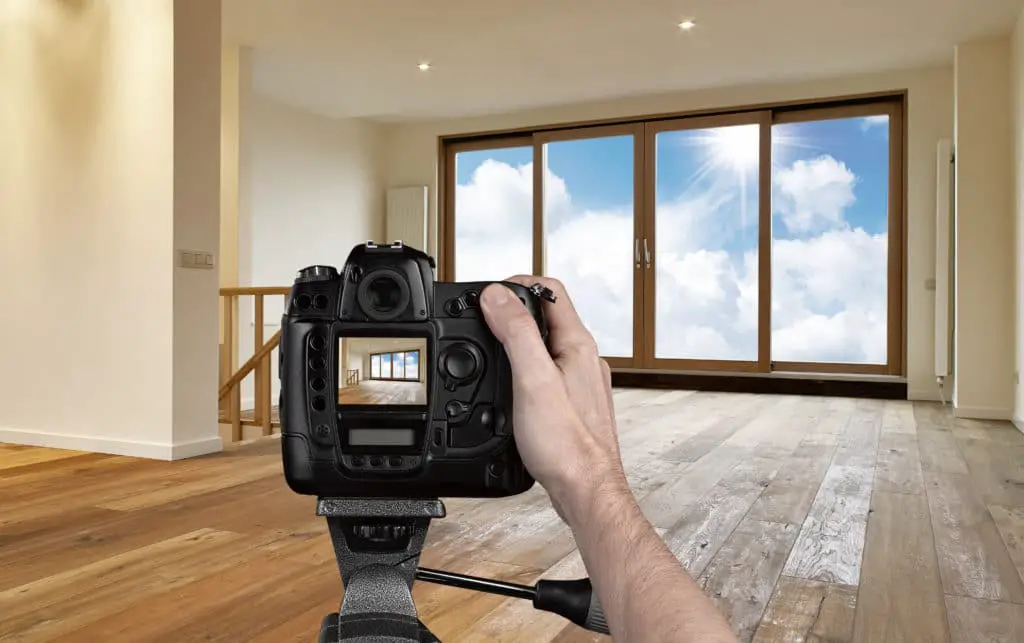 You don't have to be a professional photographer to do this. A camera with a wide lens helps. Take a quick course to be able to take good real estate photos if you don't know-how.
You can bundle the property condition reports with creating marketing photos and videos.
Help property managers and agents create videos for self-promotions.
Matterport has been around for a while. I don't like the fact that you have to keep paying to keep a tour active. Some agents like it. I guess if you have extra cash, add this to your services.
Drone photography/video, on the other hand, is very useful and you can turn this into additional extra income from YouTube.
You can create drone videos of your area and or specific communities and offer that to builders, real estate agents, property managers, hotels, and anyone who wants to promote the community or the city.
Who needs this service?
Property managers and landlords, other agents.
What can you charge?
For an average house under 1500 sq.ft. you can charge around $120, for drone videos $150 and up. Pricing depends on where you are located and how good you are.