What is the average property management fee for rental properties?
Property Managers typically charge a management fee of 8 to 10 percent of the monthly rent plus a leasing fee of a half to one month's rent every time they have to find a new tenant. Some managers charge additional fees for overseeing major repairs and mark-up on repairs, inspections, and contract cancellations.
Vacation rental management fees are higher, typically 25 to 40 percent. Most of the time that's an all-inclusive fee. Companies that handle only marketing and booking usually charge around 10 percent.
---
What is the difference between property management fees and leasing fees?
Leasing Fee
A leasing fee is paid to find a tenant. This fee is usually equal to one month's rent, but in more competitive areas, it's often 50 percent of one month's rent.
Why do managers change this fee?
Most property managers participate in their local MLS (Multiple Listing Service).
To list a rental property in the MLS, property managers have to declare how much commission they will pay to any realtor who brings a renter.
How often does another broker bring a renter? In my experience, 70 percent of the time.
For example, if a landlord is paying a $600 leasing fee, often 50 percent of this fee is split with another broker if they bring a tenant.
How vital is broker cooperation? Tenants who are brought by other brokers tend to be better qualified, and the sheer volume of agents, in my city 15,000 agents, makes it an excellent idea, especially in a down market.
Can you hire a property manager only to lease your property?
The answer to this question is yes. If you are reasonably sure that you can handle the management, this is an excellent idea.
The fee for finding a tenant only, without managing the property, usually equals one month's rent.
If you decide to hire a property manager only to lease your property, please screen the applicants yourself. Here is our guide on how to screen tenants the right way.
Property Management Fee
A property management fee is paid to manage the property and the tenant. This fee is usually 8 to 10 percent of one month's rent. I have seen it as low as $59 flat fee for condo management to as high as 12 percent.
What does a property manager do to earn this fee?
These are the usual property manager's responsibilities:
Conducting a Move-In Inspection with the tenant
Preparing a lease
Coordinating repairs and maintenance
Conducting inspections usually every six months
Enforcing the lease including timely rent payments
Conducting Move-Out inspections
Accounting and preparing statements for the landlords
Dealing with security deposit disputes.
What about flat-fee property management?
Some property management companies charge a flat fee. Most of the time, this leads to awful service.
Why? It takes one manager to oversee 50 rentals properly. If they are paid a living wage, let's say $3000 per month, that leaves only $950 for rent, taxes, insurance, and other expenses.
The manager will have to take on a lot of properties to make up for the low management fee, but they will not have enough to pay someone to help them. Too many rentals and not enough staff may lead to inadequate service and disappointment, even if the manager is a good one and has good intentions.
Can you negotiate property management fees?
Most property management companies will not lower their management fee, but they may give you a free month or two or possibly lower the leasing fee.
What additional fees should you look for?
Property management is not an extremely profitable business. Historically, real estate brokers did property management as a loss leader, as a way to bring more customers as sellers and buyers.
As a result, the industry learned to bring more fees from other services and the tenants. Here are some of the unnecessary expenses that you should look for.
Overseeing repairs
Repair mark-up. Some managers are hiding these fees, charging the vendors without showing that on the invoice. Of course, the vendor has increased the invoice to cover these fees. They can be as high as 15% on each repair.
Extra visits to the property.
Eviction guarantees.
Move-in fees from the tenants.
Late fees that they collect.
Agreement canceling fees.
Lease renewal fees.
Make sure you read your entire agreement and ask questions about any of those fees.
Do Property Managers Pay for Repairs?
Property managers oversee the maintenance of the property, but they don't pay for repairs. They collect the rent at the beginning of the month, subtract any maintenance expenses, the management fee, and transfer the rest to the owner by electronic transfer or check.
Some vacation property management companies include essential maintenance in their fees.
Property Management Fees for Vacation Rentals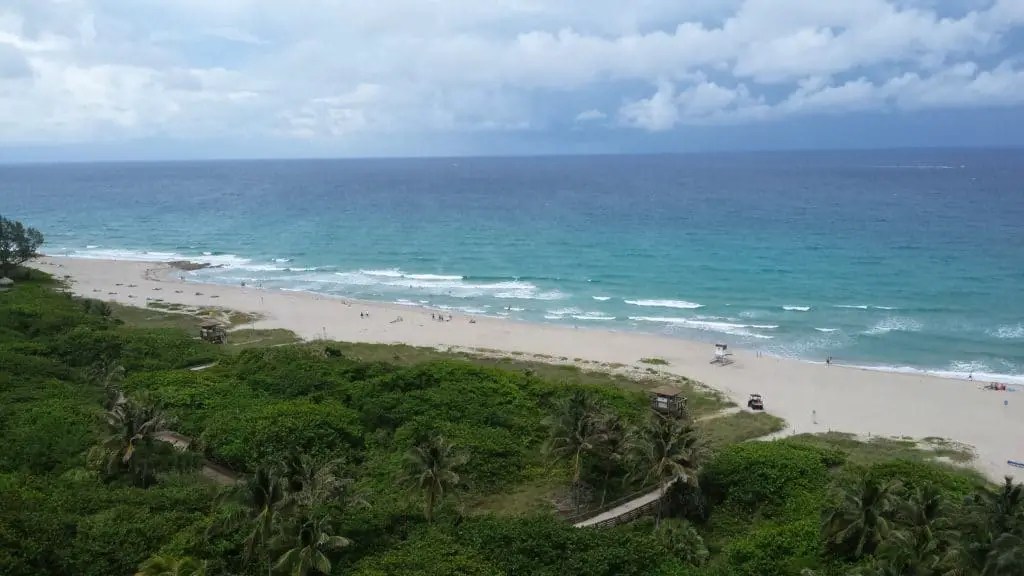 Typically, property managers that are onsite charge 40%, and independent property managers' commissions are 25% to 35%.
Some companies offer marketing and booking only at 10% to 15%.
Few property management companies offer guaranteed income even if the rental is vacant.
Full-service vacation rental managers typically handle inquires, handle keys, cleaning, and maintenance.
Look for Hidden Fees When Comparing Vacation Property Management Companies
You should compare the actual management fees. Additional expenses like linens, amenities, credit card processing, housekeeping, marketing can add 25% or more to the total cost.
Property Management Fees for Home Owner's Associations
HOAs hire property managers to collect the HOA fees from the homeowners, enforce the rules of the community, publish a newsletter, maintain a website, conduct the Association meetings, deal with insurance and maintenance.
There are three fees that are typically charged by the HOA management company:
Initiation Fee – this fee covers transferring all of the accounting and paperwork to the new company
Management Fee – Typically, $10-$20 per unit. Some companies offer services a la carte. HOAs can pick and chose only the services they need.
Exit Fee- this fee is to ensure a smooth transition to the new management company.