Better property equals better tenants and higher rent. I have seen landlords milk their properties for years without doing any upgrades. The result is a string of bad tenants. 
It's a self-fulfilling prophesy: bad property attracts bad tenants and bad tenants make the property even worse. 
1. Wall Paint
Wall paint is the upgrade that has the most impact. Paint the property one neutral color, make a note of it and you can do touch-ups after every turn and keep your rental fresh for many years.
Currently, a color that is on-trend but at the same time is very neutral is gray. Our favorite is Agreeable Gray by Sherwin Williams.
Because you will be able to do touch-ups easier and cheaper than cleaning the walls I don't recommend using semi-gloss or even satin on the walls. It looks cheap and overall it's not worth it.
2. Paint the Front Door
Painting the front door instantly improves the curb appeal of the property and impresses the tenants because that's the first thing they see. 
If you have extra cash, upgrade the door hardware. If you go with a black or dark gray color, silver is a good choice for the door handle. 
If you want to make showing the property easier, use Electronic Door Lock with Bluetooth. This will also eliminate calls from tenants because they locked themselves out (not that this should be your responsibility).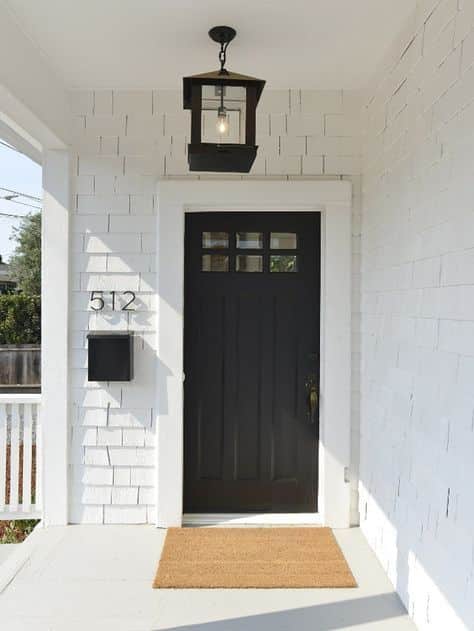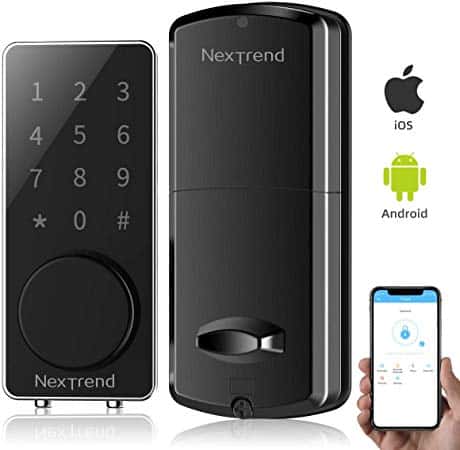 3. Welcome Mat
This is one of those extras that give the rental a sense of being at home, it's super inexpensive and it's totally worth it.
You can pick one up at Home Depot or on Amazon. Here is a link (not an affiliate link)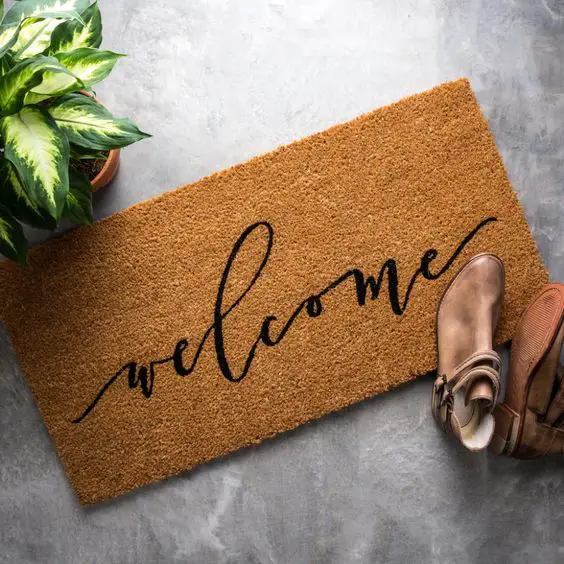 4. Paint Baseboards and Interior Doors
Painting baseboards and interior doors immediately give the rooms a lift.
The paint that we use is Berh semigloss ultra white.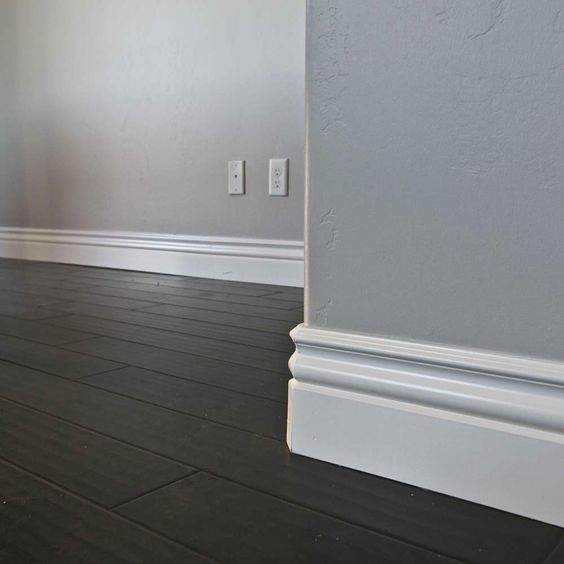 5 Add Mulch and Edge The Lawn
Adding mulch and edging the lawn instantly changes the exterior of the home. Your rental will look well maintained and homey. Sometimes red mulch is appropriate because it gives the landscaping some color but in more upscale communities pine bark is better.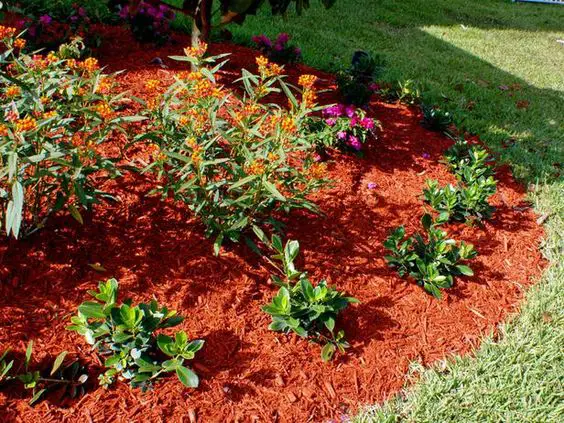 6. Change Outdated Light Fixtures
You can replace outdated brass fixtures or paint them to look better. The video below is a great example of what can be done with simple paint.
7. Frame Large Builder Grade Mirrors
Large builder-grade mirrors get delaminated at the edges after a couple of years. Replacing them is expensive and usually is next to impossible to find another large mirror. Here is another way to salvage them and save yourself some cash.
8.  Install New Sink and Faucet
The kitchen faucet is the jewel of the kitchen, it elevates the look of the whole kitchen automatically.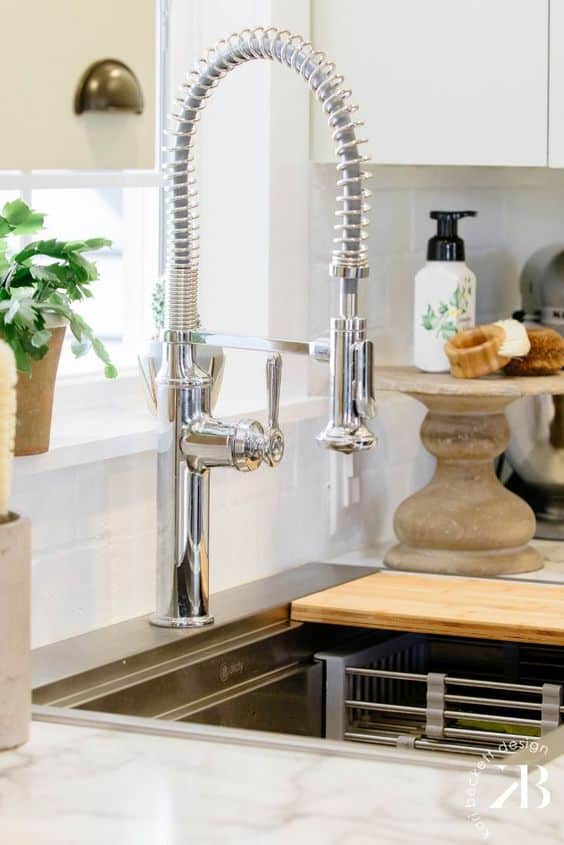 9. Paint the Cabinets and Replace the Knobs and Handles
We remodeled the kitchen below for $600 including the kitchen stove and the counter tops. We did the work ourselves. We used Sherwin–Williams ProClassic Alkyd Interior Enamel Paint.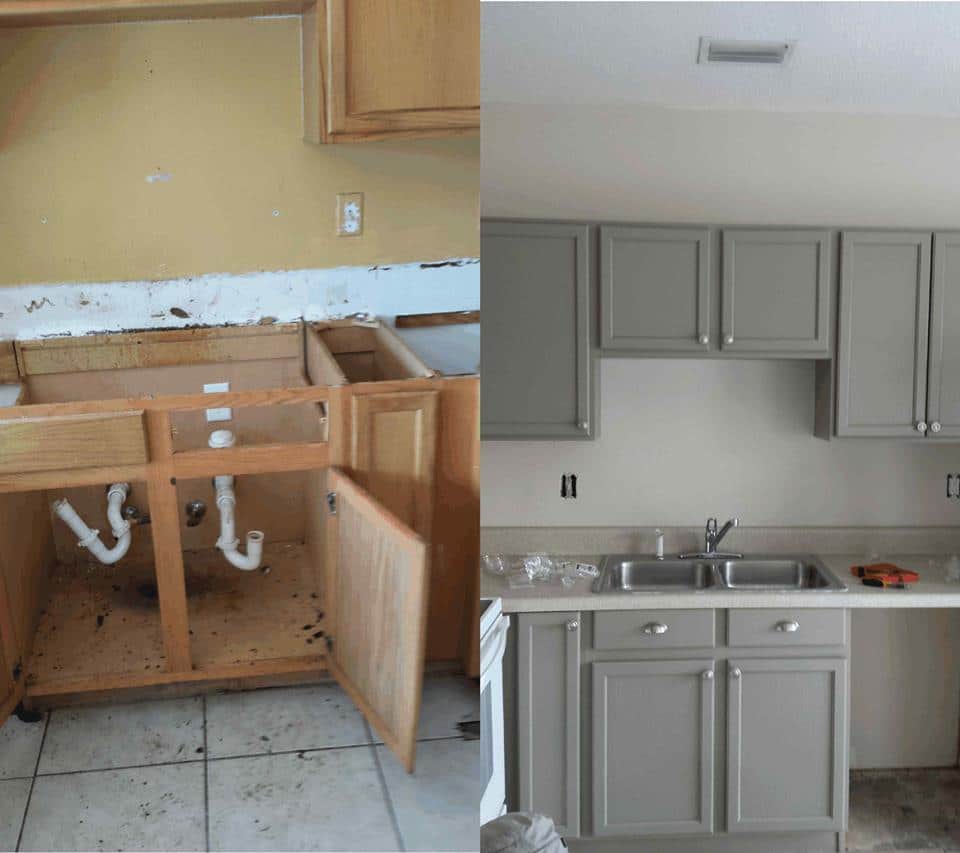 9. Install a kitchen backslash
White subway tile backslash upgrades this kitchen and gives it a more custom look. It's also makes it easier to clean for the tenant and the landlord.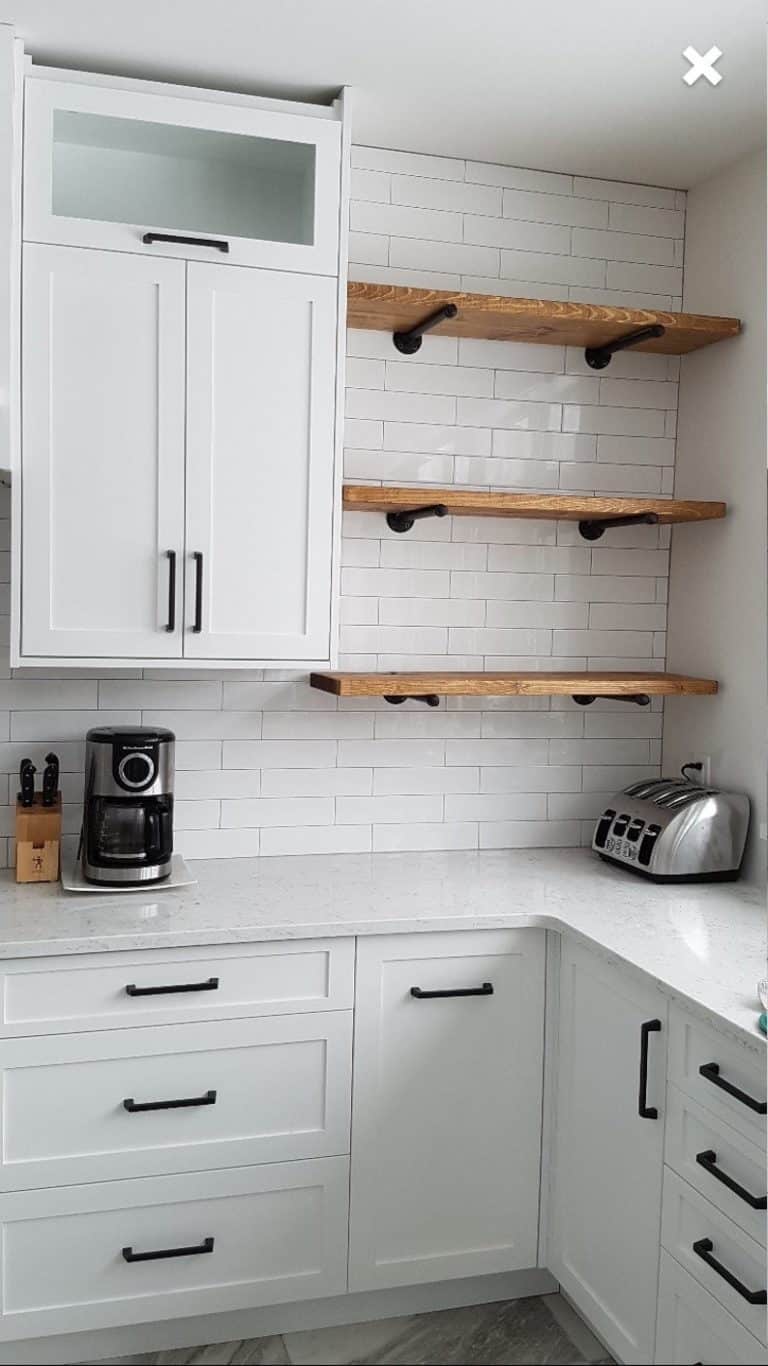 10. Replace or Upgrade the Appliances
Appliances are so cheap these days. We usually look in Loews for floor models. We have picked a glass stove top for $150 once and we always find something on sale. You have to go to the stores, you can't find the deals online.
We don't buy used appliances because it's just not worth the risk.
I hope these tips gave you some good ideas on how to remodel and upgrade your rental property in order to attract good tenants and keep your rent high.